Local boat wins 2022 MG14 State Title
Port Hunter MG14 'Wet n Wild' sailed by Matthew Rhys-Jones and Morgan York won this season's MG14 States Titles.
The Titles were held at Port Hunter over the weekend of 19th and 20th March and featured a fleet of boats from the Illawarra to Queensland..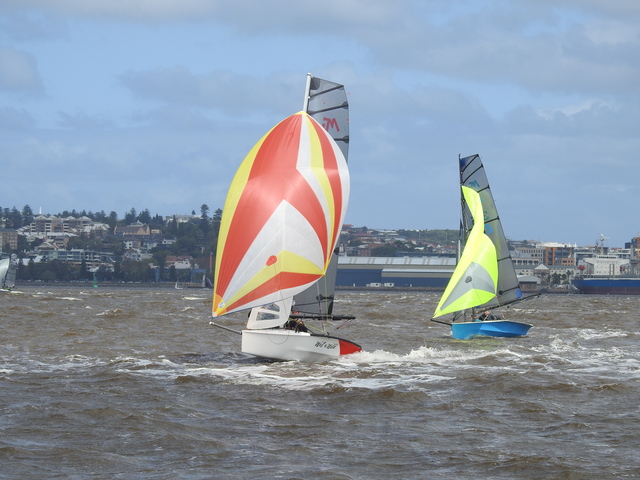 Photo shows 'Wet n Wild' just leading Port Macquarie boat 'Water Rat', sailed by Jim Kerrison and Deb Stenning, early in the regatta. They would eventually finish this way in the State Titles after 5 hard-fought races. Third was 'Tempest' from St George sailed by Stuart Stafford and Greg Junk.
Congratulations also to another local boat 'Flame Boy' sailed by Ross Bell and Alyson Gearing who won the Handicap Pointscore, from Cronulla boat 'Turtle' sailed by Jess Parker and Joss Dal Vera and yet another local boat 'Scurvy Rascal' sailed by Arran Gore and Daniel Flood.